You're probably thinking, "who in the world would label them selves SHORT, FAT, & BROKE?!" Fashion designer, treasure hunter, and one of my good friend Maya is your short, fat, and broke girl just right down the block!
We were sitting in my office talking fashion and thrifting when she came up with this crazy idea of building a wardrobe being on a budget and personally building up for her blog. As women we complain about our weight and our finances! So Maya, your biggest thriftier around, came up with a concept of short, fat, and broke – a treasure hunter who purchase full looks for under $15.00 for every occasion. I looked at her with my eye brows raised and told her it's going to be one hell of a challenge! But sure enough after 2 months she started putting together her spring/summer 2013 wardrobe, full completed outfits – every thing literally under $15.00 – I was so intrigued that I even went thrifting with her, I myself now go shop at some of her hot spots!
With that said, I was so inspired I offered to style her using her very own wardrobe putting together a spring/summer outfit. I wanted to take a slight turn in how I style and challenge myself with her concept of putting together a full look for under $15.00. Both of our styles are totally different so I was quite nervous of what she currently had in her short, fat, and broke wardrobe. But surprisingly the styling session went great! I was limited on pieces but like Tim Gunn says "Make it WORK!"
These are photos of Maya herself, in the outfit I styled for her. I also styled her with jewelries that I will have up in my shop soon (these aren't jewelry that I made; these are jewelry that I personally picked out for my shop Scarlet's Temper). Enjoy!
Top: $0.70 – Skirt: $0.70 – Belt: $0.70 – Shoes: $5.75 = $7.85!!!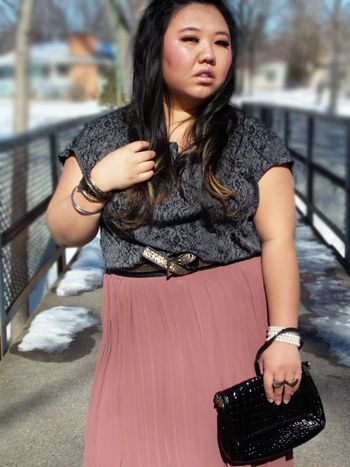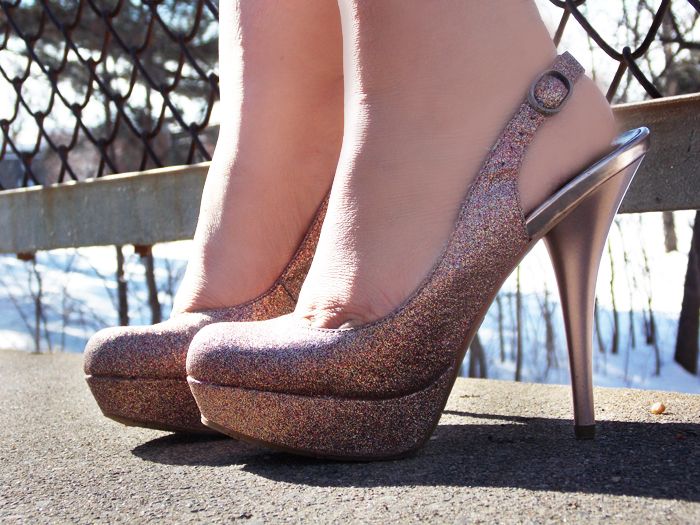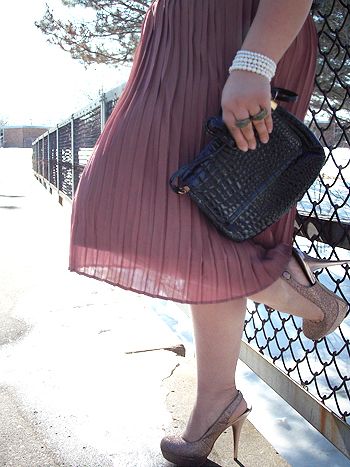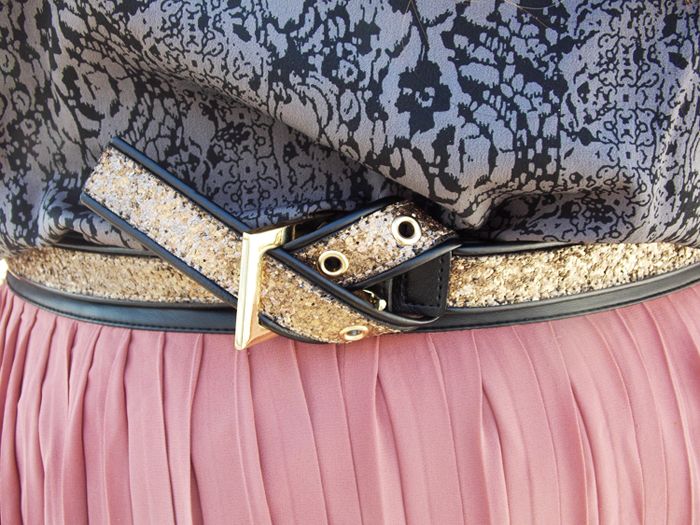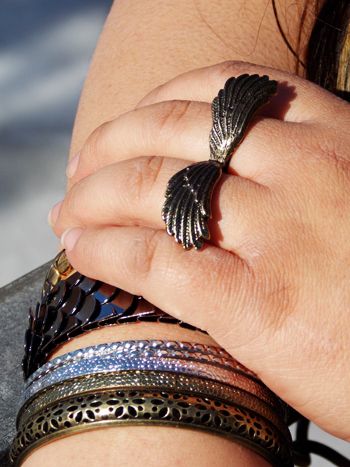 These are jewelry that I will have up in my shop soon, tell me what you think! =)
Check out SHORT, FAT, & BROKE: http://www.facebook.com/ShortFatAndBroke